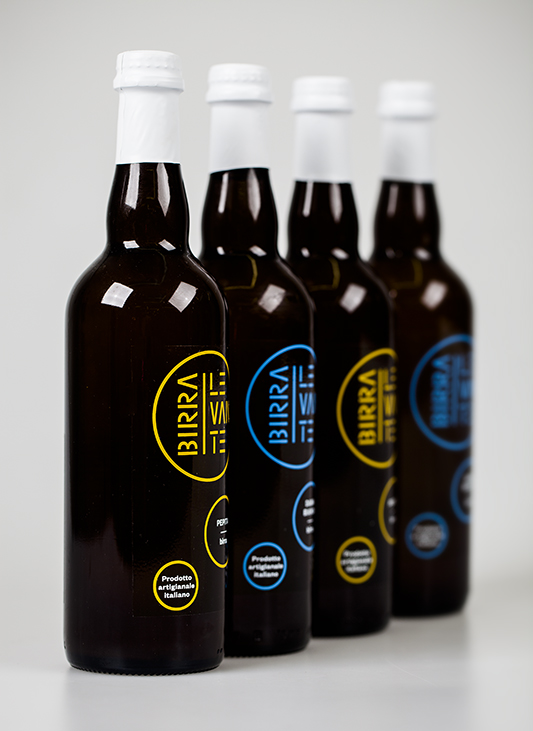 Birra Levante è una birrificio artigianale nel centro Italia (Urbania, PU), attualmente produce quattro tipi di birra: scura affumicata, bionda caramellata, blanche e ambrata, utilizzando i migliori ingredienti provenienti dall'Italia e dal Belgio.
L'etichetta rappresenta l'effervescenza e le tipiche bollicine delle bibite leggermente frizzanti, incarnando la chiarezza ma anche la ricchezza di ogni sfumatura del gusto delle bevande.
Ogni etichetta è serigrafata a mano in due tonalità. Progetto grafico realizzato in collaborazione con Martina Micheli. Per ulterioriimmagini visitate il nostro profilo Behance o cliccare sulla sezione identity.
—
Birra Levante is an Italian handcrafted brewery located in the middle of Italy (Urbania, PU), it currently produces four different kind of beers: dark smoked, blond caramelized, blanche and amber, using only the best ingredients from Italy and Belgium.
The label represents the typical bubbles of the slightly sparkling drinks such as the beer, embodying the clearness but also the tasteful richness of each peculiar taste.
Every single beer label is always screen-printed by hand in two tones on transparent label sticker, trying to reach the best printed quality. Designed in collaboration with Martina Micheli. For further images check our Behance out or click on identity section.