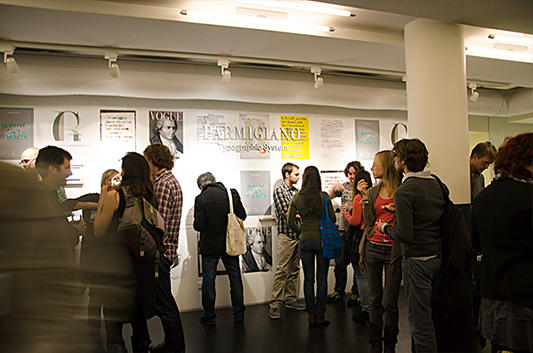 Per celebrare il duecentenario del tipografo Giambattista Bodoni (1740–1813) i type designer
Riccardo Olocco e Jonathan Pierini hanno creato Parmigiano: il sistema tipografico bodoniano più completo mai disegnato dai tempi del Cavaliere Bodoni. In occasione della conferenza di presentazione che si svolgerà all'AtypI di Amsterdam, i due type designer hanno chiesto a professionisti della comunicazione di progettare un poster utilizzando il carattere Parmigiano.
I poster raccolti saranno esposti nella mostra "Compulsive Bodoni and the Parmigiano Typosytem" presso il Museum Café, UvA Library Amsterdam. Qui trovate il nostro poster.