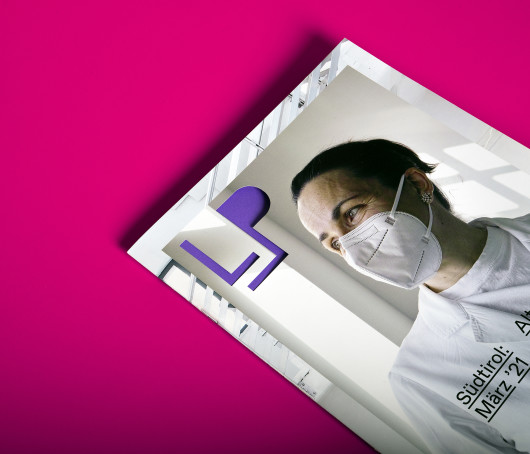 The new LP – the magazine of the autonomous province of Bozen – has been published in March 2021 after a long break due to the current pandemic situation, which is the topic of this fifth issue. A die-cut "hole" and a "poisonous" purple-neon colour, as well as Ivo Corrà's photograph, interpret the contents of the editorial board to tell this unprecedented event we're still facing.
—
A marzo è uscito LP – il magazine della Provincia di Bolzano – dopo una lunga pausa dovuta all'emergenza Covid, che è la tematica di questo quinto numero. Il "vuoto" in copertina e il colore "velenoso" carico di significati connessi interpretano i contenuti della redazione assieme alle belle foto di Ivo Corrà per raccontare l'evento epocale che stiamo vivendo. Grazie alla redazione tutta e in particolare Claudia Messner, Fabio Gobbato, Guido M K Steinegger, Silvia Fabbi, Johanna Christine Wörndle.
Data visualization: sheldon_studio / more info & pics here and here.