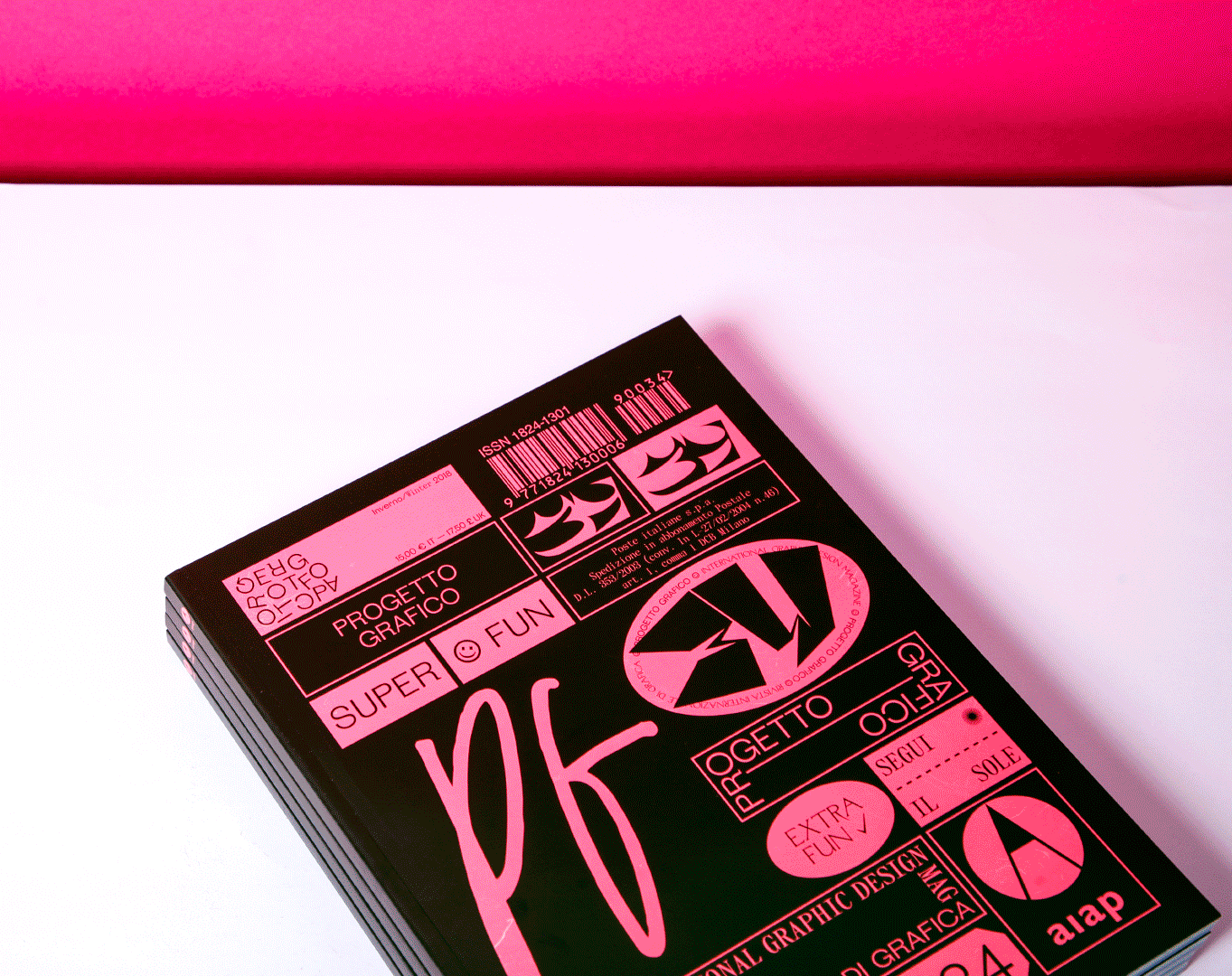 The new «Progetto grafico» is hot off the press! Number 34 provides an interpretation of fun as the antithesis to work (dealt with in the previous issue #33) in a deliberately provocative way, aware of the problems of giving entertainment a sole definition.
Many thanks to the publisher Aiap, Associazione italiana design della comunicazione visiva, editorial board and contributors: Gianluca Camillini and Jonathan Pierini. (editors), Giulia Cordin, Caterina Di Paolo, Michele Galluzzo, Silvio Lorusso, Emilio Macchia, Erica Preli, Giorgio Ruggeri, Rudy Lamanuzzi, Mauro Simionato, Filippo Lorenzin, Nico Morabito, Huyb Haye van der Verf, Sarah Snaith. Design: EEE studio (Emilio Macchia e Erica Preli), typeface: Typefaces of the Temporary State Technical partners and sponsors: Fedrigoni, Rubbettino Print.
Available in bookshops and online here and there. Click here for further info.