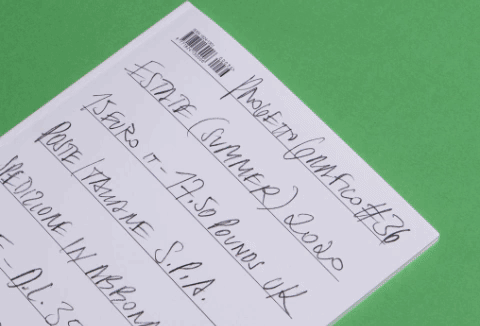 Had we been able to define exactly what sacred means today, it would be easier now to present this new issue on the profane as a collection of conversations and expressions diametrically opposed to the unprofane. But issue 35 marked a point of no return in the investigation we are carrying out in and on.
Se avessimo potuto definire esattamente cosa è il sacro oggi, ora ci sarebbe più facile introdurre questo nuovo numero sul profano come una raccolta di discorsi ed espressioni diametralmente opposte alle prime. Ma con il numero 35 abbiamo segnato un punto di non ritorno per la ricerca che stiamo portando avanti su e con «Progetto grafico».
Many thanks to: AIAP, Jonathan Pierini, Gianluca Camillini, Caterina di Paolo, Michele Galluzzo, Silvio Lorusso, Davide Giorgetta, Giulia Cordin, EEE (Erica Preli, Emilio Macchia), Giovanni Boccia Artieri, Sarah Snaith, Mirko Pajé, Allegra Martin, Stefano Faoro, Joseph Popper, Moira Ricci. Published with support from Fedrigoni and Printered.
In memoria di Sarah Snaith / Issue 36 is in loving memory of Sarah Snaith.
Info: www.aiap.it
www.progettograficomagazine.it/