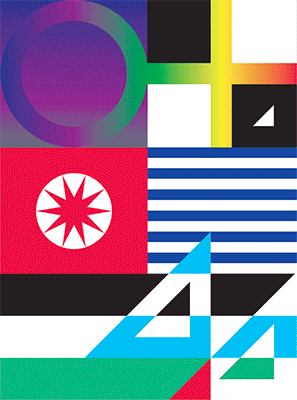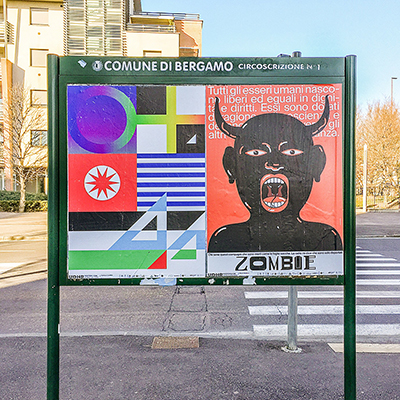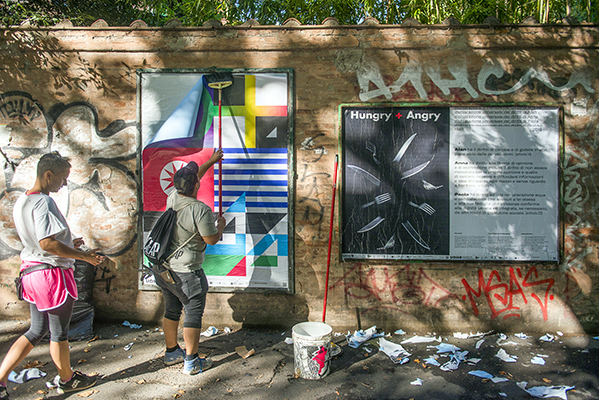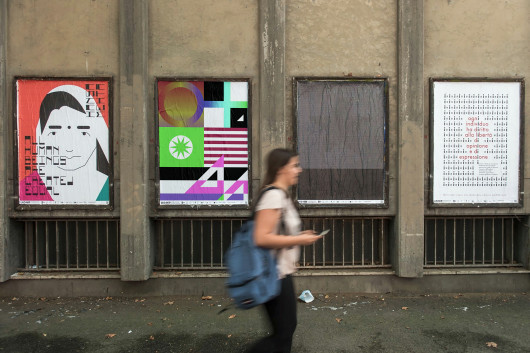 Imagine a country where everything is fair, whose citizens are not differentiated by their race, sex or creed but they are all humans united under the same flag. This is Rightland! Our poster is a fictional flag made of reinterpreted signs and colours taken from flags in which the human rights are often violated and at the heart of the matter.
On the occasion of its 70th anniversary, we were asked to create a poster inspired by the Universal Declaration of Human Rights (UDHR). Our poster will be displayed along the streets of Bergamo from 1st to 31st March 2019 – representing the starting point of a series of actions aimed at making people reflect on the relevance of human rights, the need to defend them and to denounce their violations.
The designers involved are: Alberto Biffi, Laura Bortoloni, Cristiano Bottino/studio FM milano, Mauro Bubbico, Gianluca Camillini / Mister Gatto, Dario Carta, Francesco Dondina, jekyll & hyde, Orith Kolodny, La Tigre, Lucia Lamacchia, Gianni Latino, Claudio Madella, Armando Milani, Francesca Pignataro, Stefano Reboli Studio, Mariangela Savoia.